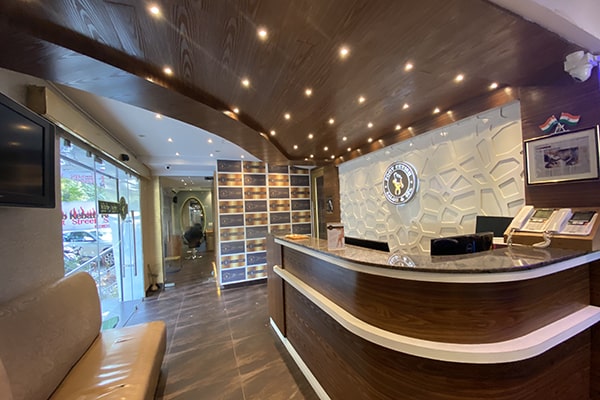 Footfetish is an established salon and wellness spa that offers highly specialized spa services to its discerning and elite clientele. The extensive array of services performed, personalized attention, classy decor, ergonomic and tastefully appointed furniture, and professional technicians all combine to make it the ultimate destination for those who desire a spa experience that transcends the norm.
Founded in Chennai by Mr. Kumar Manthiram and Mrs. Shashikala Kumar in 2004, Footfetish's flagship location is in Kilpauk.
In addition to services like facials, manicures, hair styling, skin and nail care, bleaching and waxing, we also provide specialized services such as bridal services, nail art, makeovers and body polishing. We are specialists in foot massage and pedicures, one of the first in Chennai to offer a complete package for the feet.
Most of our treatments use high quality organic ingredients derived from leaves, flowers, herbs and spices that purify, nourish and balance the body. In addition to using products such as white chocolate, sea salt, and coconut/olive/almond oils, we have Murrayak, our own trademark herbal rejuvenating hair oil. Because health and beauty go hand in hand, we pay strict attention to the hygiene of our instruments and procedures.
Come in and see for yourself why Footfetish is a spa beyond compare. Your body is a temple - treat it with love.